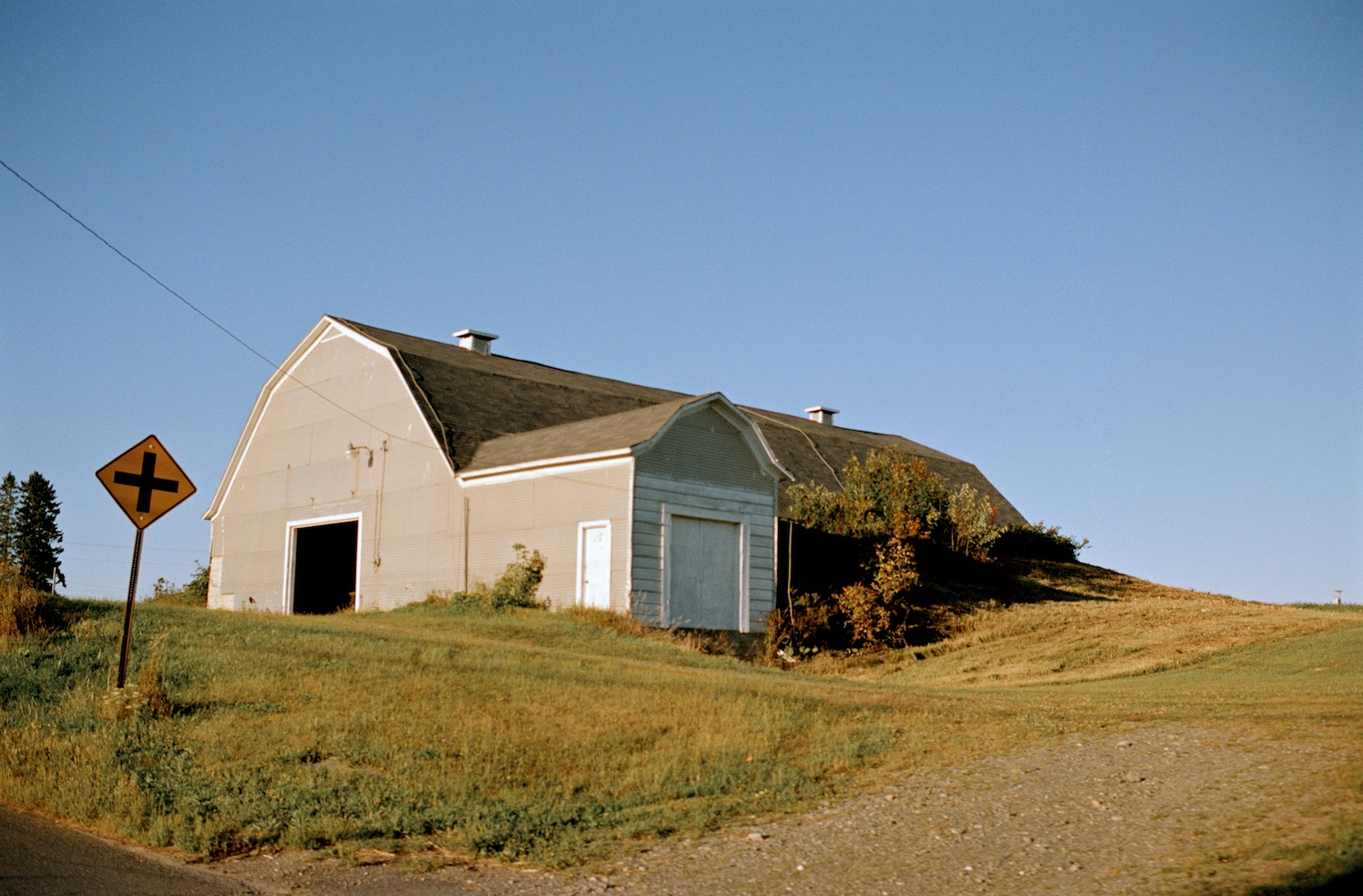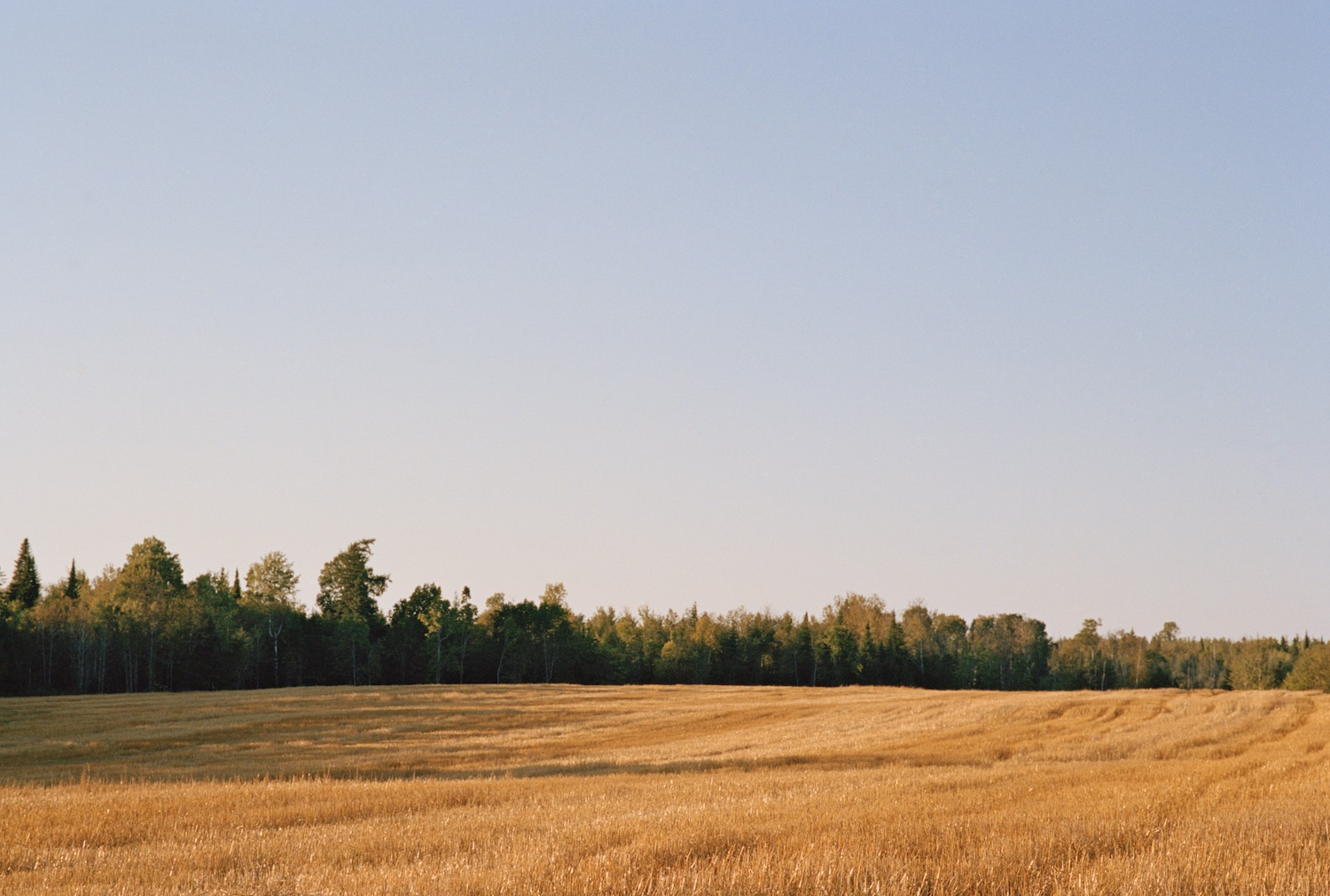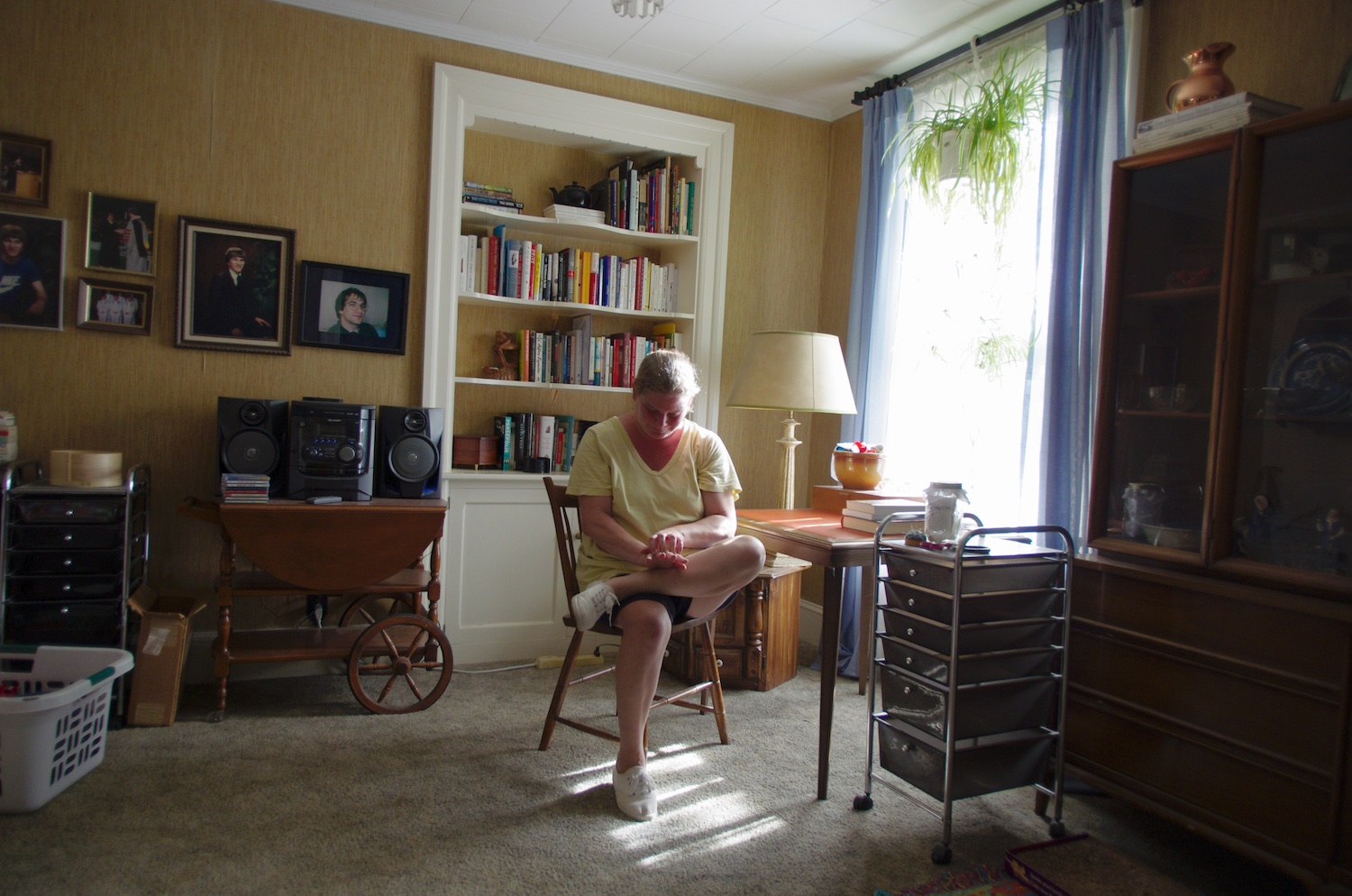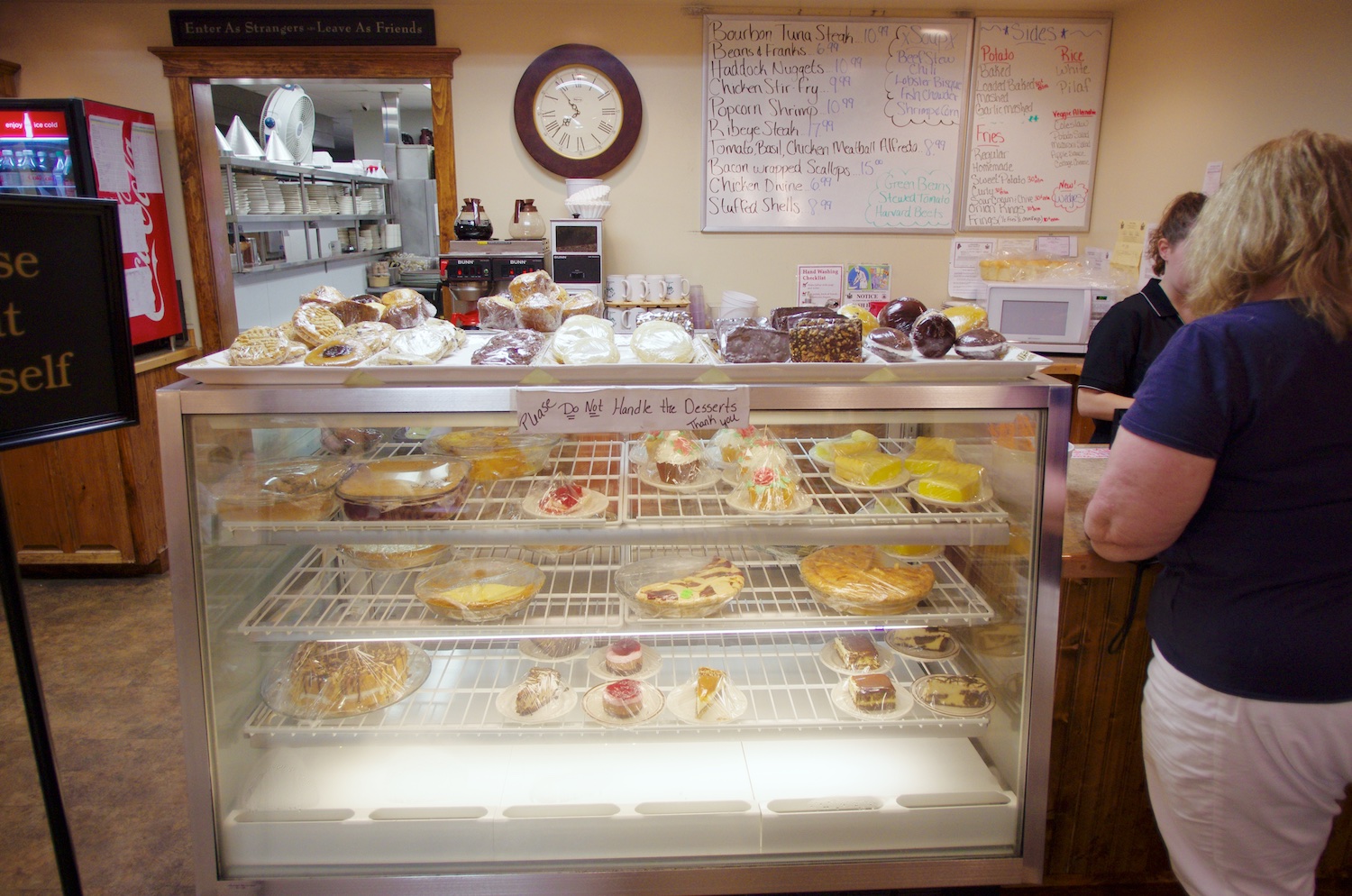 What It Means To Be From Maine
Splendid Isolation: Late Summer in Northern Maine
In Splendid Isolation: Late Summer in Northern Maine, photographer Lee Kilpatrick examines the remote beauty of his native land. Through images of fields and skies captured at the "golden hour" before sunset, and of people alone and together, the artist invites the viewer to explore the farming region of Aroostook County.
"It's the type of place most people never experience – you wouldn't necessarily have a reason to go there," says Kilpatrick. "Maine is best known for its coast and its wilderness, and the farming areas in between are less appreciated." During its heyday in the early 1900s, Aroostook County was the number one supplier of potatoes for the nation. While farming has declined from this peak, schools still close for the annual potato harvest – 65% of which now turns into French fries.
All photos were taken in August 2012. An unfinished church sits in a dirt lot; two bright red Maine hot dogs recline on a mound of baked beans; a tiny house's windows glow against the approaching night. A woman sits alone by a sunny window; light shines through bottles of blue windshield fluid stacked at a gas station; and heavy blue and orange clouds reflect off a damp rural road.
"Usually my photos are of people, with occasional landscapes," says Kilpatrick. "But in this show a significant portion are landscapes. The focus is not nature, but rather the relationship between man-made structures and the much larger natural world."
This work consists of film and digital photography.
Exhibited at Washington Street gallery in October 2012.
Late Afternoon At DOC's Place
Houlton Regional Hospital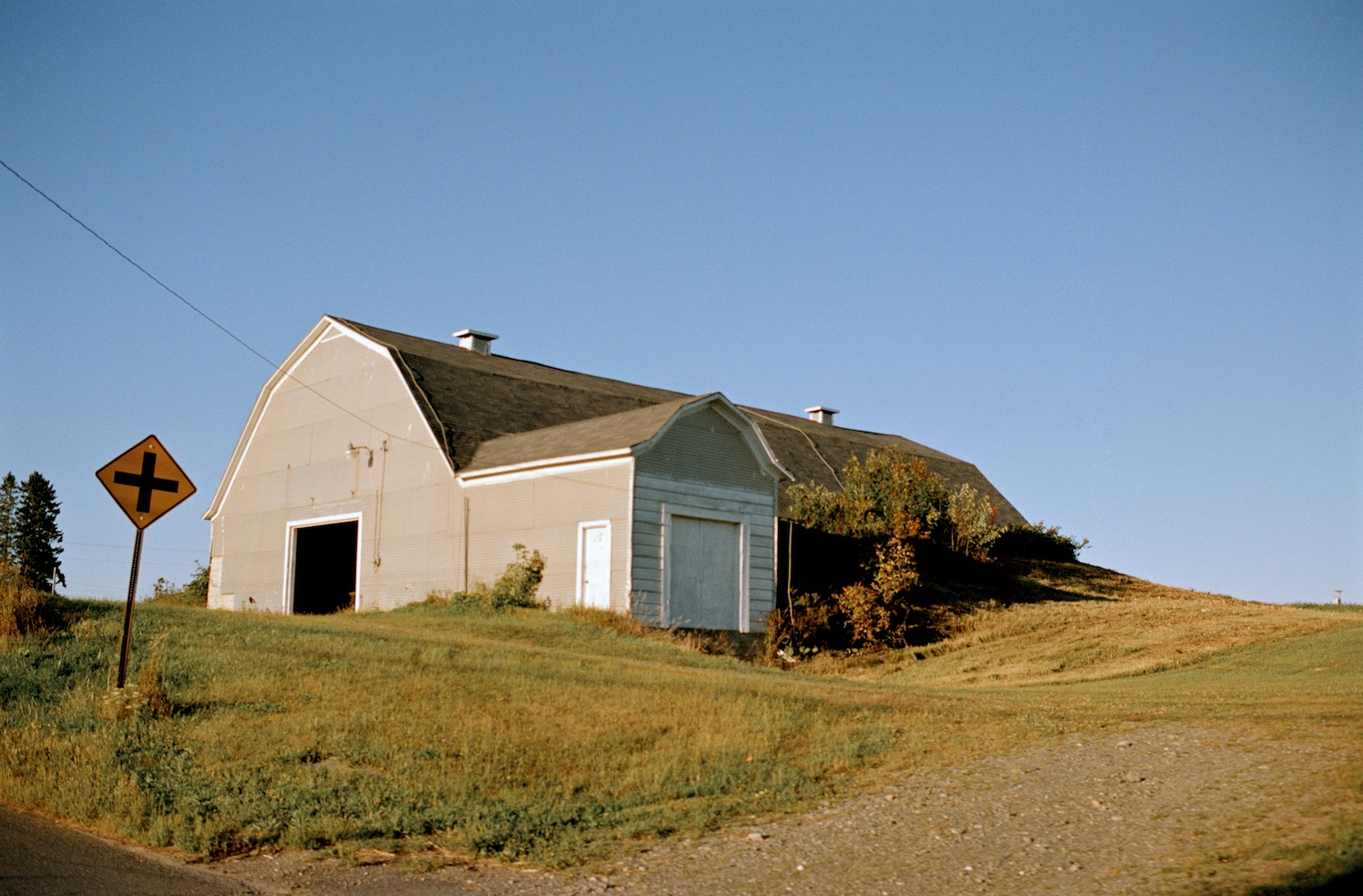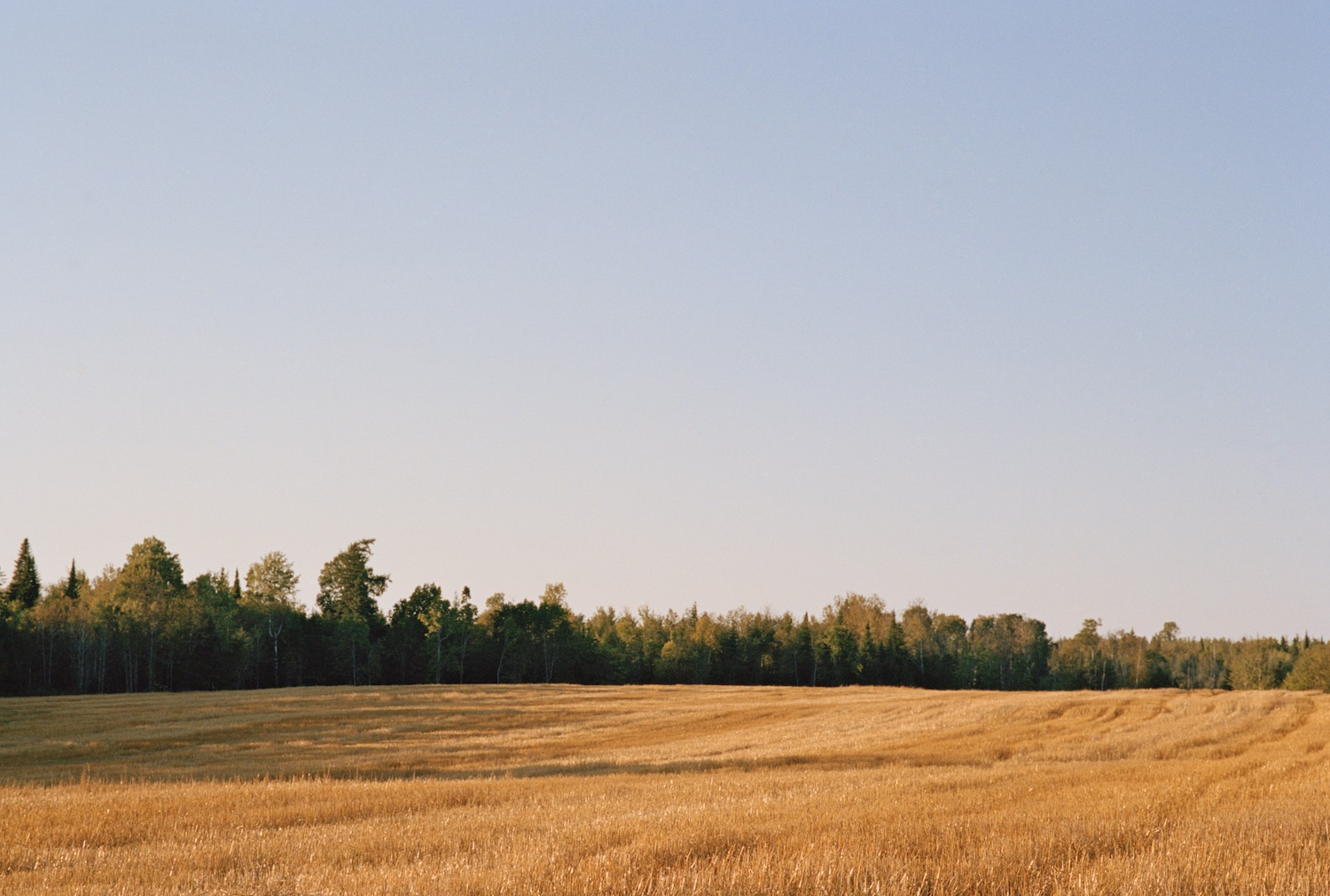 Community Living Association – The Green Center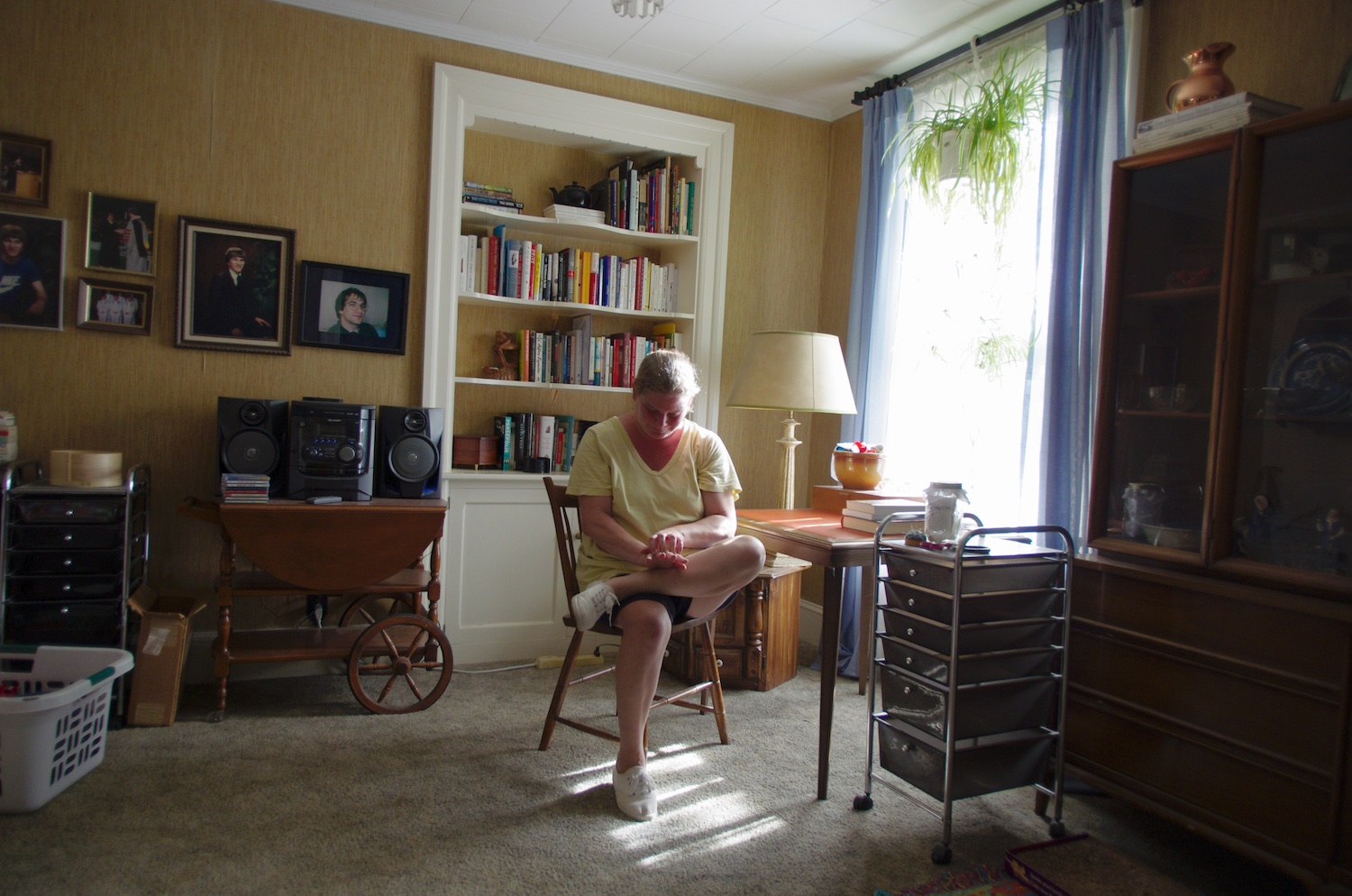 Don't Know What To Do With Herself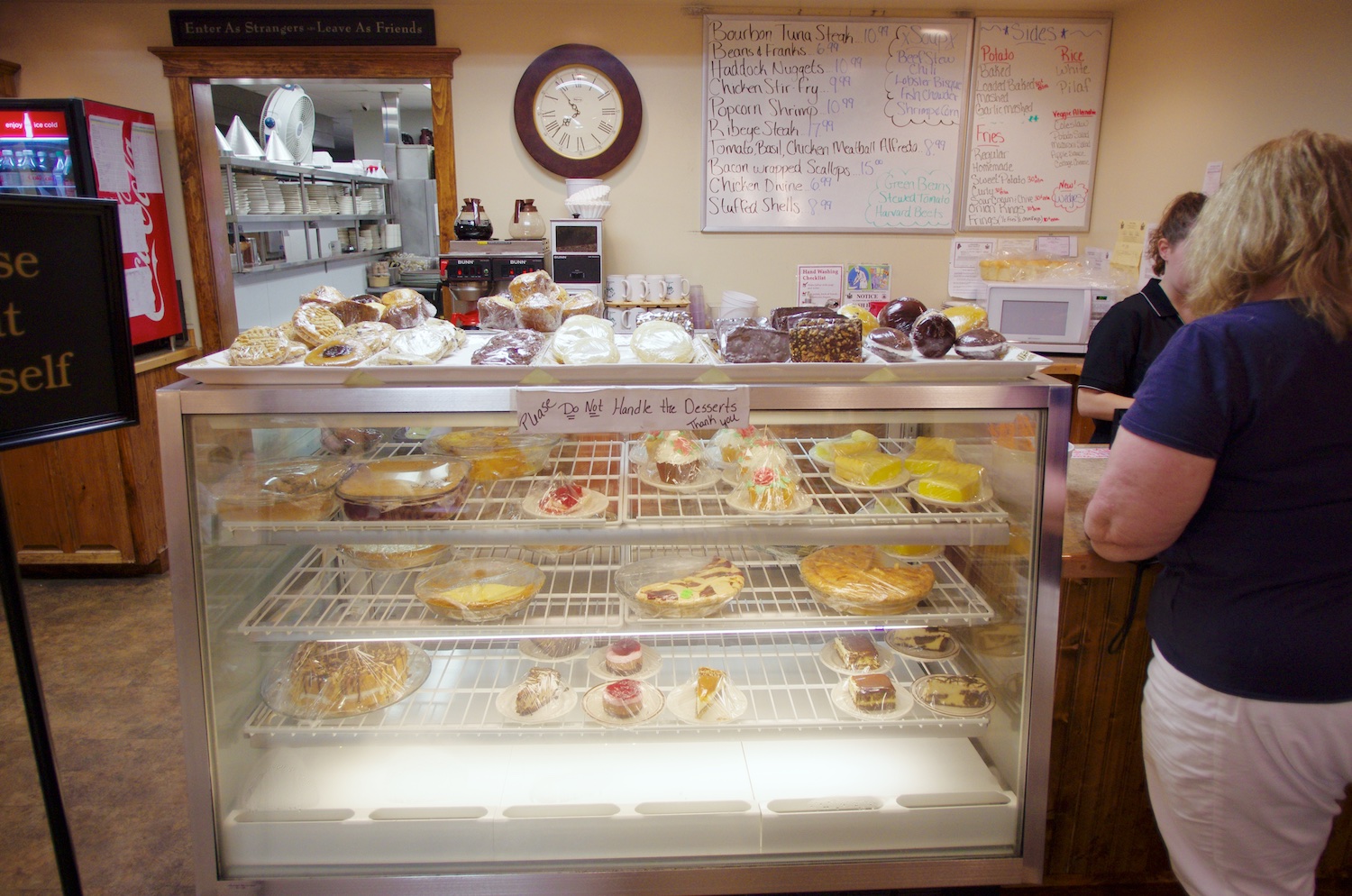 On Returning (Bugs On The Windshield)